Week in Feminine Dress--day 4
I don't feel good today (braces tightened, back out of whack, etc…) so I hoped to wait till I felt better to take a picture. Well, it's not happening so I just decided to go for it. I turned away from the camera to show my braided hair—not just to hide my face :) I can smile!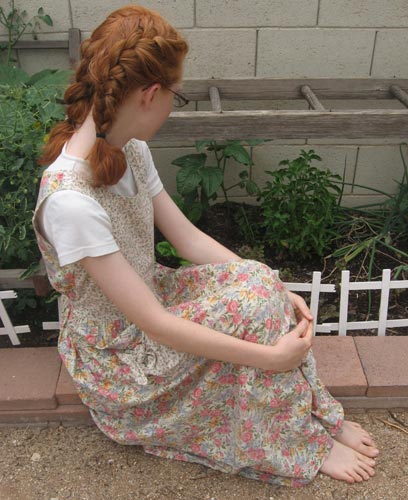 The dress was made by a friend of mine for my birthday two years ago. It's one of the most feminine things in my closet right now! I rarely french braid my hair anymore, so I decided to do so today for my extra-feminine touch.
Posted on May 20, 2009 by Jordan in: challenge